Topological states between inversion symmetric atomic insulators
Ana Silva, Jasper van Wezel
SciPost Phys. 10, 137 (2021) · published 8 June 2021
doi: 10.21468/SciPostPhys.10.6.137
Abstract
One of the hallmarks of topological insulators is the correspondence between the value of its bulk topological invariant and the number of topologically protected edge modes observed in a finite-sized sample. This bulk-boundary correspondence has been well-tested for strong topological invariants, and forms the basis for all proposed technological applications of topology. Here, we report that a group of weak topological invariants, which depend only on the symmetries of the atomic lattice, also induces a particular type of bulk-boundary correspondence. It predicts the presence or absence of states localised at the interface between two inversion-symmetric band insulators with trivial values for their strong invariants, based on the space group representation of the bands on either side of the junction. We show that this corresponds with symmetry-based classifications of topological materials. The interface modes are protected by the combination of band topology and symmetry of the interface, and may be used for topological transport and signal manipulation in heterojunction-based devices.
Cited by 1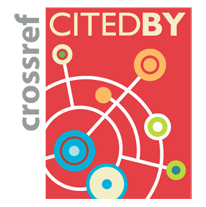 ---
Authors / Affiliations: mappings to Contributors and Organizations
See all Organizations.